Dutch Market Entry for International
Companiesthat Value Sustainability

Journey into the Dutch Market.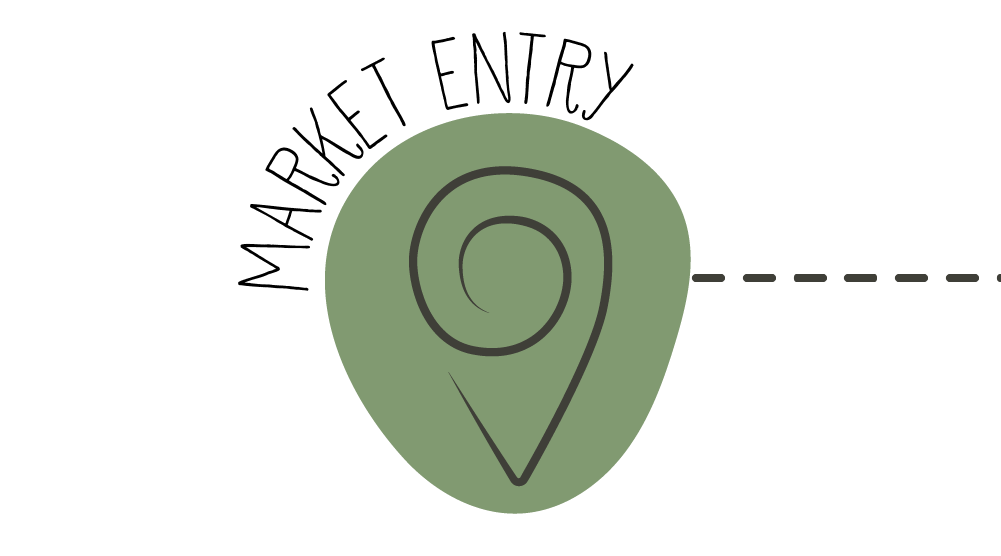 Journey into the Dutch Market.
As the hands and feet of your business in The Netherlands, we help your products and services grow the roots that lead to long term success. Are you ready to enter the Dutch market? We'd love to hear your ideas.
Is the Dutch market right for you?
If you want to get more information or want us to check what opportunities there are for your products or services in the Dutch market, please contact us to do a QuickScan or In Depth Market Research for you.
The Netherlands is a fast developing market which is especially looking for the following kinds of products or related services:
Natural plant protein or plant-based food products
Meat substitutes
Healthier snacks & food
Alternative proteins & fat
Food for digestive wellness
Waste & up-cycling solutions
Sustainable marine products
Personalised nutrition
No sugar, low sugar, or natural sweeteners in food or drinks
Healthy fats for low carb diets, keto-friendly
Better/fewer/greener carbs
Foods without dairy, gluten or animal products
Good mood food
Immunity boosts
Animal protein cultivated on grass-fed and regenerative agriculture
Cheese snacks
Authentic or local food
Contact us on info@nednxt.com
We build bridges.
We understand it can be challenging for international SMEs to get into the Dutch market. With our deep understanding of the local language and culture, we connect you to a strong ecosystem of Dutch businesses and customer bases. With a strategic approach, we are able to bridge the gap between your business and the Dutch Market.
"NedNXT is an invaluable resource; providing key insights and assistance with our strategic plans for European expansion. Madeleine and Anke are a pleasure to work with; combining a meticulous business mentality with a focus on the cultural impact of a brand."
"You have gone above and beyond what was asked of you and your professionalism shines through the whole project. NedNXT  carried out initial market and feasibility research, sourced potential Dutch clients for us, local warehousing, translated all our communication into Dutch, and set up meeting with potential customers. "
"NedNXT takes care of everything that is needed to enter the Dutch market. They really care about our company and the reputation of our products. Together with their marketing and sales team they are really committed to get our products onto the market. What we really appreciate about Anke and Madeleine is their passionate manner and precise way of working. Thanks for being part of the foodloose family."
"What I really like about working with Anke and Madeleine is that they are tenacious and dedicated totally to all the brands they work with. They are fully committed to working in collaboration with brands to the best possible outcome and are happy to go the extra mile to try to achieve this."